Chiefs' IZ RPO's
I've previously analysed how the Chiefs run outside zone RPO's (Chiefs' OZ RPO's ). I'll now look at how they ran inside zone RPO's, which they ran about half as much as their outside RPO's (I found 43 examples of IZ RPO's over the last two seasons, slightly more than one a game).
In 2018, they had one main way of running their IZ RPO's. The way they run them is essentially the same as how teams run inside zone read but with a pass option instead of a quarterback keep option. Like with inside zone read, the play side tackle (PST) doesn't block any defensive linemen to his outside.
This defender is Mahomes' responsibility.


Like most RPO's, Mahomes has a pre-snap read as well as a post-snap one. His pre-snap read is simple: throw the four step speed cut out if the X receiver has free access (CB playing approximately 7 yards or more off the line of scrimmage). An important point is that the inside receiver needs to decoy the apex defender (first defender inside the CB), otherwise he could buzz underneath the speed out. He usually does this by stepping on his toes or initiating contact. This is a good representation of how the Chiefs' mindset when running IZ RPO's rather than OZ RPO's is more conservative as it's an easy way to get 5-10 yards.
If Mahomes turns down the speed out, he reads the PSEMLOS. If he isn't able to defend the run Mahomes simply hands it off. If he is aggressive and takes a flat enough angle to tackle the back, Mahomes throws either to the stick route or the drag/diagonal route. This route combination is 2-man stick.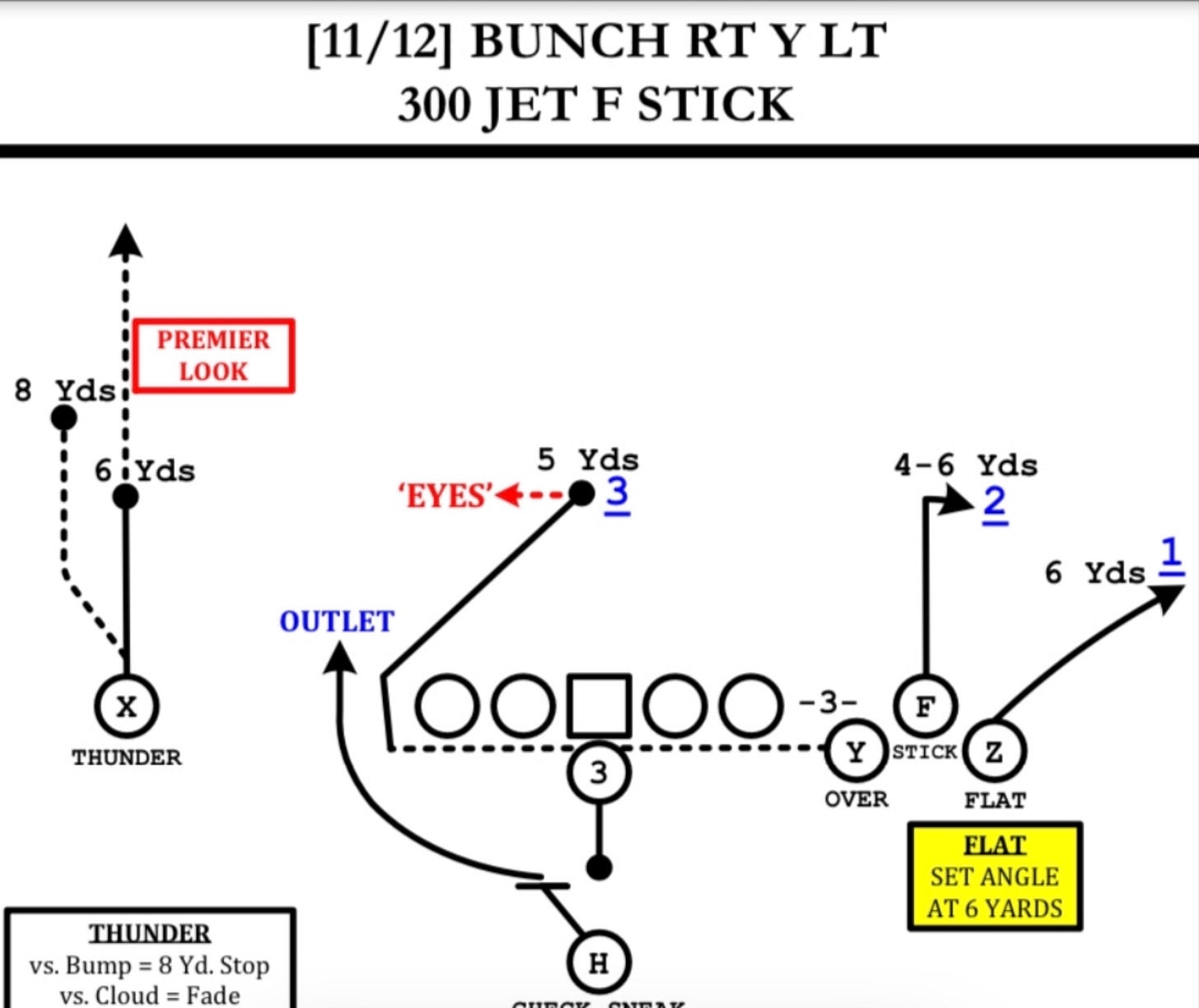 I wasn't able to decipher any pattern to explain why Mahomes threw to the stick instead of the flat and vice versa, so he likely decided pre-snap. Some of his most creative plays came when he had to manipulate or throw around the PSEMLOS.
Like with any NFL team, the Chiefs changed up the formation and personnel quite frequently, but nowhere near as much as for their other concepts. The two things that stayed the same about 80% time was that they have a tight cluster to the strong side (usually two TE's but they also had Hill as the F on occasion), and the number 2 receiver to the weak side has a tight/nasty split and is on the ball. This is quite rare as usually the number 1 receiver is on the ball, instead of the number 2.
A slight variation they used on occasion was to block the PSEMLOS and instead read the play-side apex.

This variation removes a double team at the point of attack but simplifies the read and throw for the quarterback
In 2019 they introduced another way to run IZ RPO's. This variation eliminates any post-snap read for the quarterback and he now has two pre-snap reads. As mentioned above, he is only looking to throw these when the receiver has free access. Mahomes usually targeted the boundary receiver. RPO's like this are a good way to attack defenses that play single high zone coverages as they're more efficient than running the ball when outnumbered.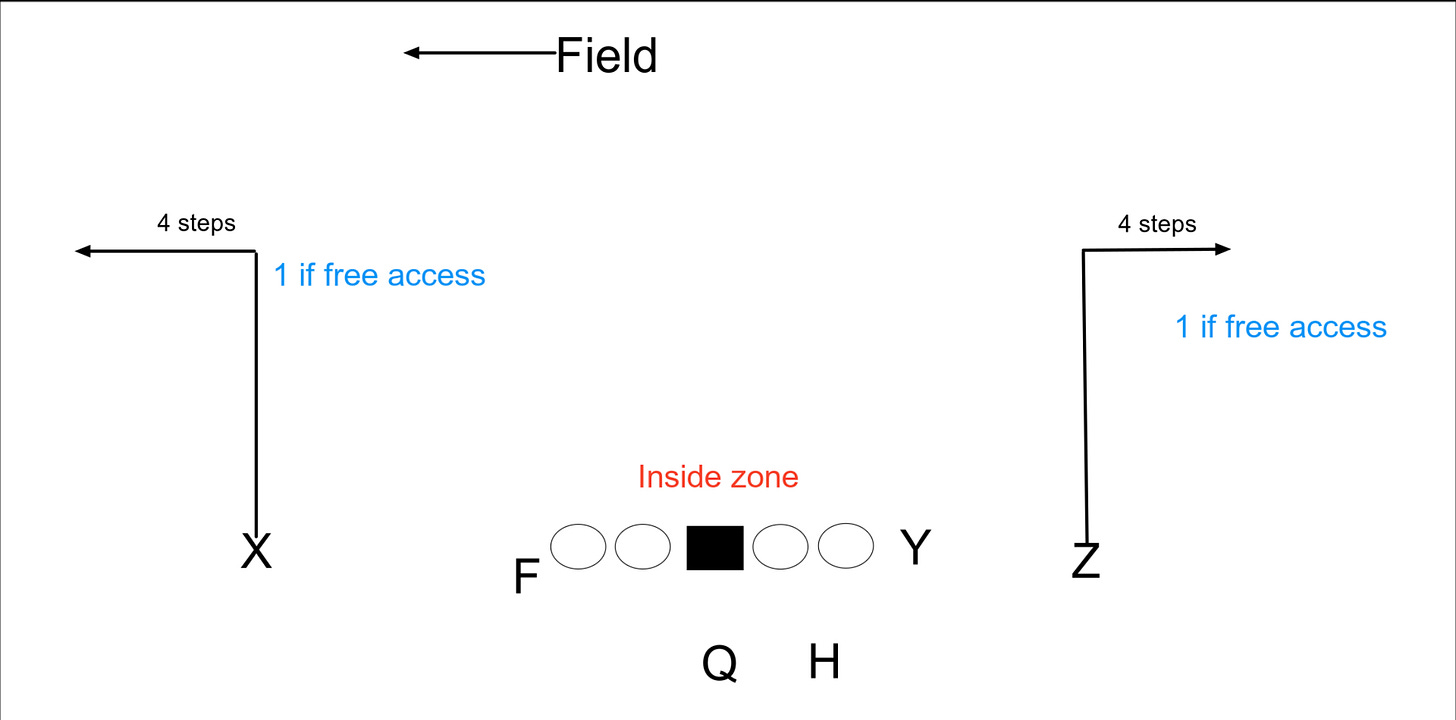 Unlike their OZ RPO's that provide an opportunity for explosive plays due to the space created, their IZ RPO's are best when looking for a reliable 5-7 yards, either from the speed out, inside zone run against equal numbers, or one of the post-snap throwing options.