The Chiefs' stallion concept
The Chiefs didn't use this concept much but I decided to still cover it as it's a nice complement to their spoke concept. I had never seen a play like this before so I perused Doug Pederson's install from with the eagles and I was inevitably able to find the exact play.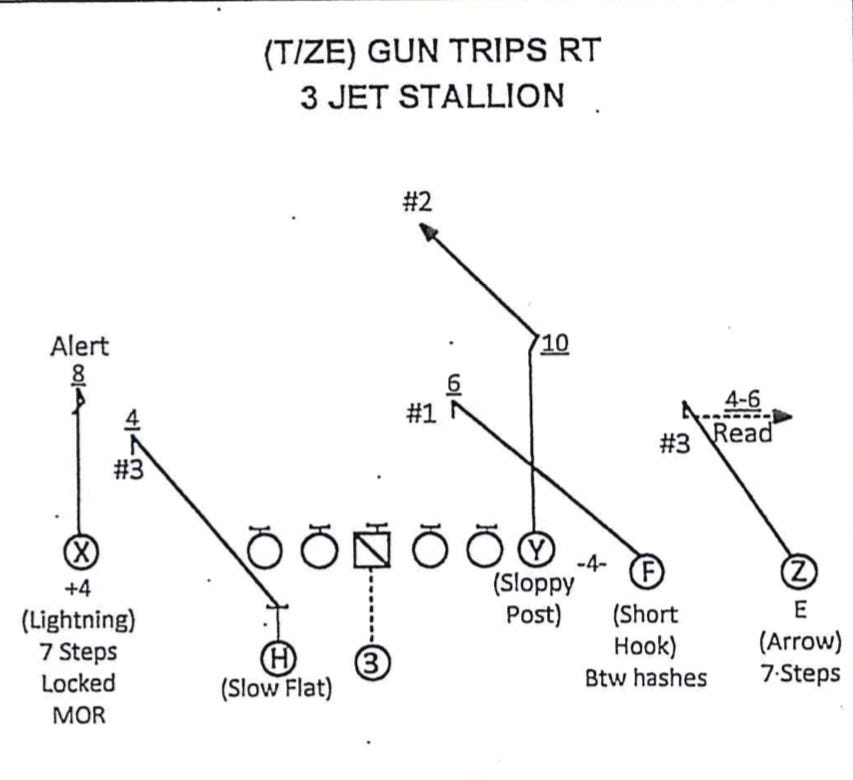 The play consists of the exact same sit and spot route combo as their spoke concept. The only differences are that there's no flat route and instead of a corner as the clear out route there is a skinny/'sloppy' post. Also, rather than the X receiver's route being tagged, he always runs what the Saints call a Harvey route, but the Chiefs likely call a lightning route. This is essentially a hitch route but with the receiver turning back outside.

It's a very similar concept to what some call 'Colt', likely after the Indianapolis Colts who used it and other variations of levels' concepts frequently during Manning's tenure.
The way Mahomes reads it is exactly the same as Wentz presumably reads it as the lightning seems to be an alert as Mahomes occasionally read it first, but never ended it up throwing it. This means that the first read is usually the sit route. Like with their spoke concept, he sits right in the middle of the field regardless of which hash the ball is on. This wasn't open as much as it was with the spoke concept as the defense wasn't stretched towards the sideline.
The skinny post is always the second read, but it's more of a high low on the mike defender, so the sit and post are pretty much read simultaneously. If it's a two-high zone coverage there is a decent chance it will be open if the sit route is covered.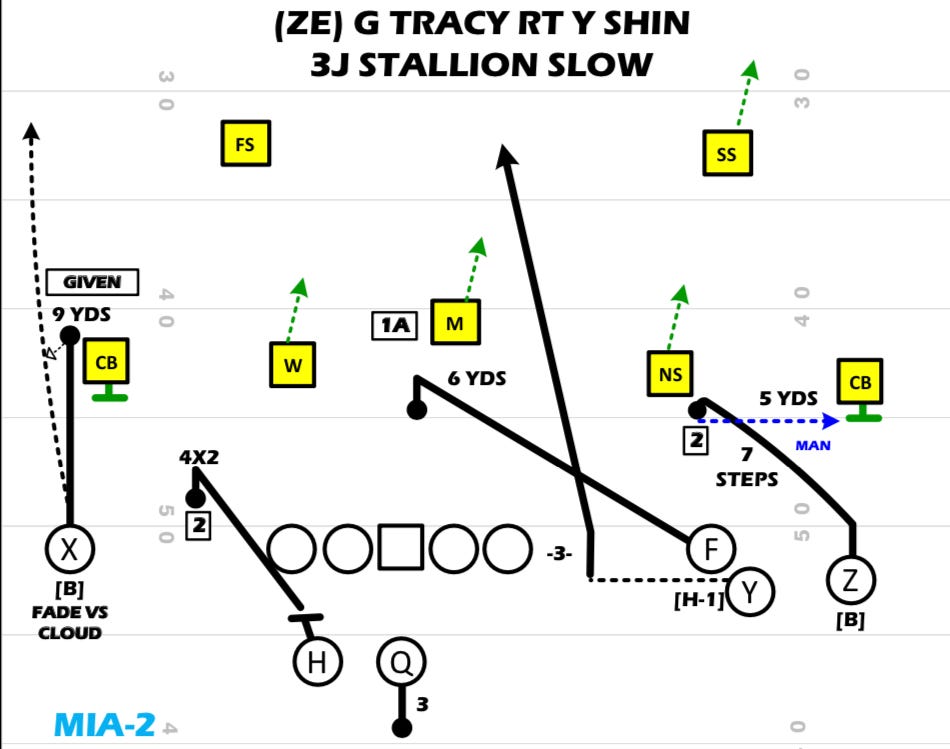 The back runs what some call a 3*3 route (as he sits down 3 yards outside the tackle and three yards past the LOS) after completing his dual read. This route handles the problem that the spoke concept faces: the weak apex defender.

The #1 receiver on the trips side runs a spot route. If the quarterback turns down both the sit and post routes, he determines his next read based on which side the sit route was being defended from.

This an efficient concept against cover 2 and 4, especially Tampa 2, but I would refrain from using it against single high coverages or any man or pattern matching coverages.